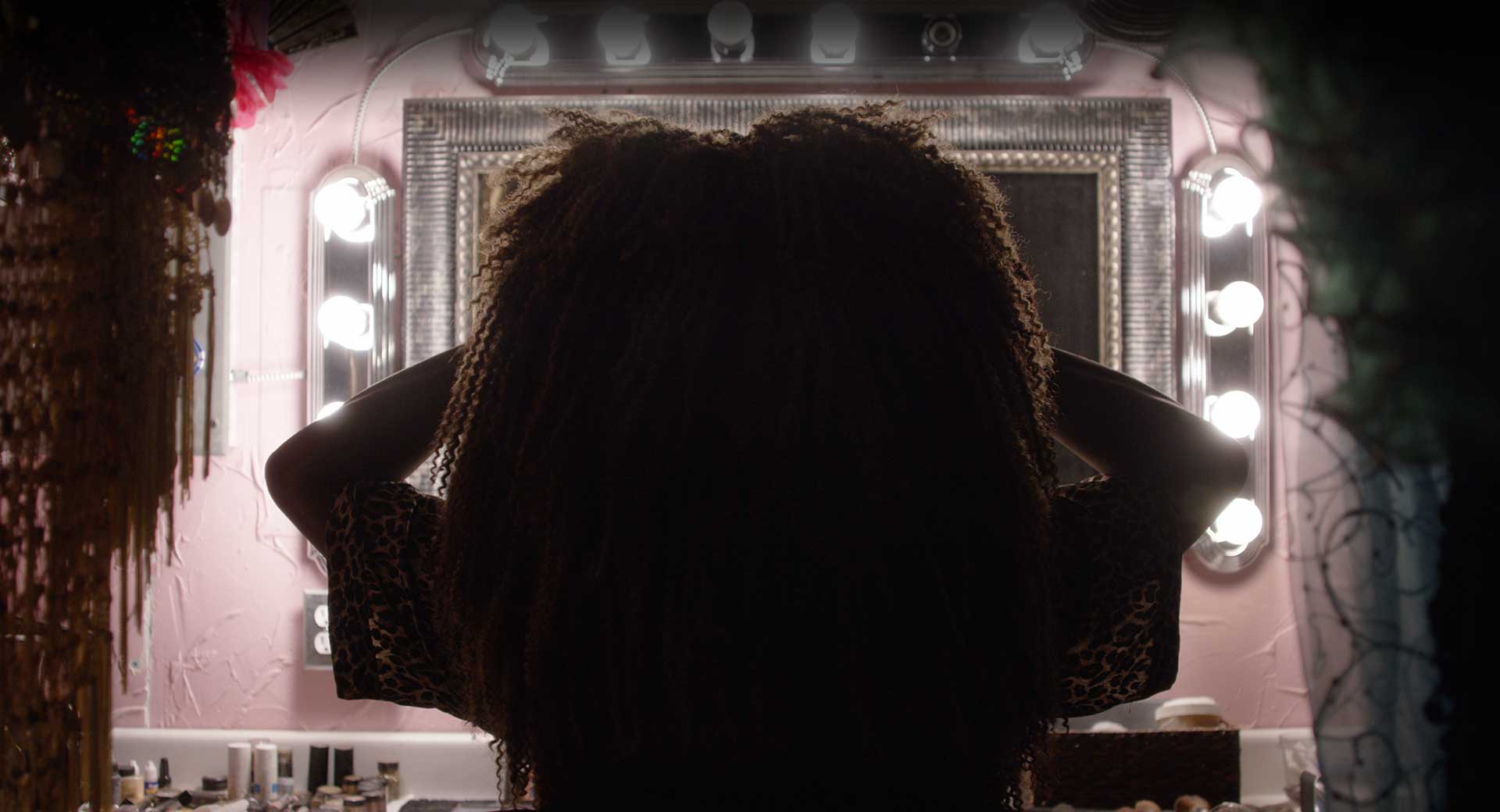 a new film by emily Branham


PERFORMANCE.
PERSISTENCE.
PURPOSE.
Being BeBe intimately charts 15 years in the life of drag performer Marshall Ngwa (aka BeBe Zahara Benet):  An immigrant to America from homophobic Cameroon, first champion on Reality TV phenomenon RuPaul's Drag Race, and a leading artist celebrating Black Queer Excellence today.

Marshall's emotional journey raises timely concerns at the intersection of LGBTQ+, BIPOC, and immigrant lives within the context of a hard-fought artist's journey toward success against all odds.
"Heartfelt and fun...An uproarious, joyous portrait."
"Being BeBe is an abundant intersection of cultural issues....the drag documentary that the modern world needs to see."
"Remarkably woven together...puts queer struggle into a global perspective."
"An immigrant success story...entertaining and poignant...like the drag version of Rocky!"
"A very Minnesota story...touching in a surprisingly Norman Rockwell and the-value-of-family sort of way...This film shows a good, real, and little-seen side of our beloved hometown."
"As triumphant and entertaining as the legend herself."
"Watching BeBe create his craft as an artist is nothing less than inspiring...a truly refreshingly honest & entertaining up close and personal profile."
"Bold storytelling...It is a gift for an audience, and particularly for fans, to be able to travel on the journey with Marshall for that many years."
"A document of what can happen in America when imagination and diversity are embraced...a full portrait...lovingly explored."
"A wonderful, captivating portrait of an artist who has overcome a lot in her life."
"Relatable and triumphant."
"I loved it…a modern Cameroonian-American fairy tale."
"It's incredible that African parents provided that access and support - it shows hope and breaks down stereotypes. BeBe will be an icon for Francophone LGBTQ kids in Africa."
"This film is TERRIFIC...Fun, touching, often truly fabulous in the best way, and very much about big cultural issues beyond just BeBe's adventure."