COMMUNITY-BUILDING SCREENINGS + EXPERIENCES
BRAVE SPACE ALLIANCE: TRANS WEEKEND OF RESILIENCE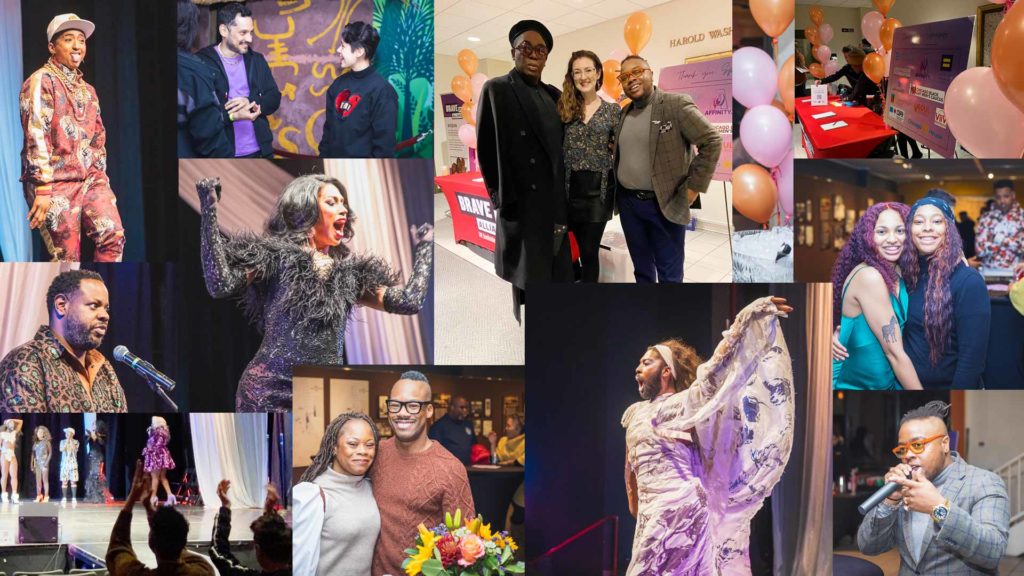 BEING BEBE kicked off a full weekend of important programming in Chicago: reframing Trans Day of Remembrance as Trans Weekend of Resilience.
Brave Space Alliance & their partners Life is Work and Chicago Therapy Collective organized a whole evening of festivities at the DuSable Black History Museum and Education Center to both fundraise and gather their community in joy.  This included fabulous entertainment by awesome local drag performers & DJs.  
The legendary Lucy Stoole emceed the drag show and post-film-Q&A, with Marshall Ngwa (aka BeBe Zahara Benet), director Emily Branham, and Brave Space Alliance's Interim Executive Director, Jae Rice.
Shout out to Brave Space Alliance's sponsors for Trans Weekend of Resilience:  Howard Brown Health, Human Rights Campaign, Affinity, Southsiders Organized for Unity & Liberation, Chicago Black Gay Men's Caucus, ViiV Healthcare, Equality Illinois, Lighthouse Foundation, and Chicago Dept of Public Health.
It was an honor to connect with so many gorgeous & warm souls on a chilly November night in Chicago!  Thank you for having us.
Photos by Tori Rice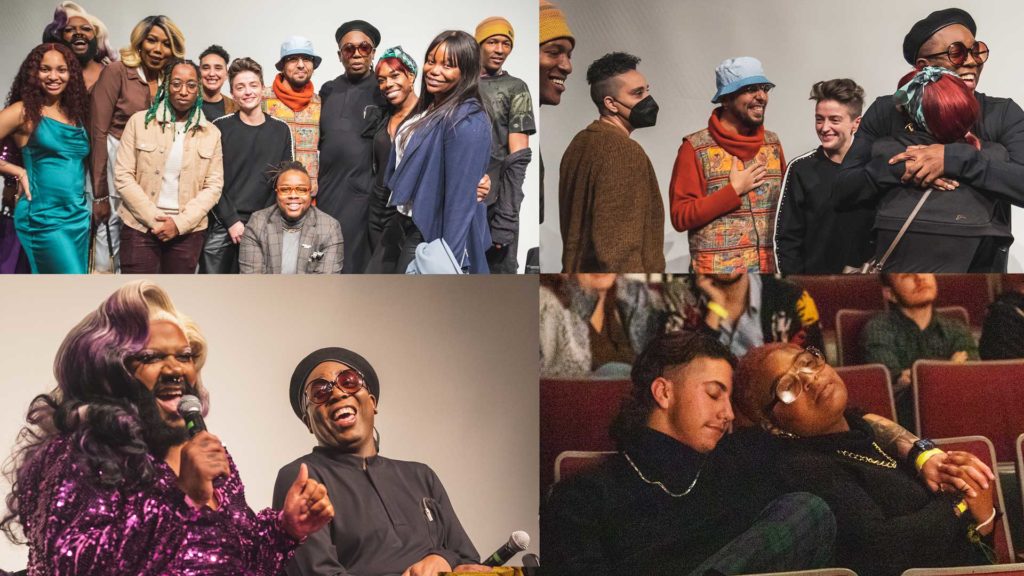 SAN FRANCISCO PREMIERE: ROXIE CINEMA + OASIS
One of our wonderful producers Marc Smolowitz organized an extra special 2-night community event in his hometown of San Francisco. A screening and reception was held on on night #1, in exquisite community partnership with Frameline, Rainbow Railroad, Bravemaker, and Roxie Cinema. The audience was so connected – bigger laughs & audible reactions than any other screening we'd had so far. Two (!) standing ovations. And then during the Q&A, on the very last question, BeBe's CHILDHOOD CLASSMATES stood up and introduced themselves. They had all been in the choir and food & nutrition classes together back in Cameroon (as pictured in old photos we see in the film). There wasn't a dry eye in the house when they declared their loving celebration of Marshall's whole self and achievements. They also affirmed that (just as he states in our film), BeBe has always been a part of Marshall from the very beginning, and we really got that right.
Then on night #2, BeBe performed live with her incredible band (led by music director Taylor Hamilton) at legendary San Francisco drag institution, Oasis. The fabulous Cameroonian contingent from the night before once again drove 75 miles to be there, bringing friends and signs they'd made themselves with Cameroonian flags, hearts, and lyrics to BeBe's songs. It was pure collective effervescence (that's an Émile Durkheim concept I learned from a Brené Brown podcast – isn't it great?). BeBe & her band gave us the BEST show, the energy from the crowd – which hailed from all sorts of backgrounds – was amazing, and after two years of relative isolation and so much pent up EVERYTHING, it was just so much FUN.
I had a realization: THIS IS IMPACT. Representation, empowerment, inspiration and community-building at its most joyous.
Photos above by Rachel Mouton
OUTRIGHT ACTION INTERNATIONAL:

OUTSUMMIT
We were honored to participate in Outsummit, a conference for international LGBTQ+ human rights advocates and activists worldwide, hosted by OutRight Action International.
BeBe and director Emily Branham engaged in Q&A sessions moderated by Rikki Nathanson and Micheal Ighodaro, and presented BEING BEBE via virtual screening to conference attendees and presenting partners.
"Touched my heart profoundly…I encourage everyone to go to the screening, it's amazing! You will not regret it."
"Moving, captivating, inspiring – It's everything…Millions of people across the globe – especially young black queer people – will be very moved and inspired."
The Fulbright Association welcomed members of the filmmaking team, Kimahli Powell, Executive Director of Rainbow Railroad, and representatives from Fulbright Noir and Fulbright Prism to discuss themes from BEING BEBE: challenging stereotypes, empowering diverse gender expression, celebrating creativity, family acceptance, faith, love, and LGBTQI+ human rights.
BEING BEBE has multiple ties to Fulbright: BeBe's father Dr. Collins Ngwa – an esteemed Professor of International Relations in Yaounde who appears throughout the film – was a Fulbrighter from Cameroon (1986). Producer Jonathan Goodman Levitt and Advisory Board Member Natasha Johnson were also Fulbrighters to the U.K.
We also contributed a blog post to Fulbright Association, which you can read here.
NATIONAL LGBTQ TASK FORCE:
CREATING CHANGE CONFERENCE
So honored to screen BEING BEBE at Creating Change: the nation's foremost political, leadership, and skills-building conference for the LGBTQ movement! 
Over 3500 people gathered in-person at this conference, and it was a genuine delight to meet so many incredible folks – and connect IRL with previously "virtual" friends and organizers I've so admired!
One of the most moving parts for me was exchanging with Deaf and Spanish-speaking members of the community with the help of the accessibility & translation team at the conference. This level of inclusivity added so much for everyone.
Fired up and feeling like much is possible. While also processing many valid reminders throughout the events to not get burned out / burned through while doing the important work.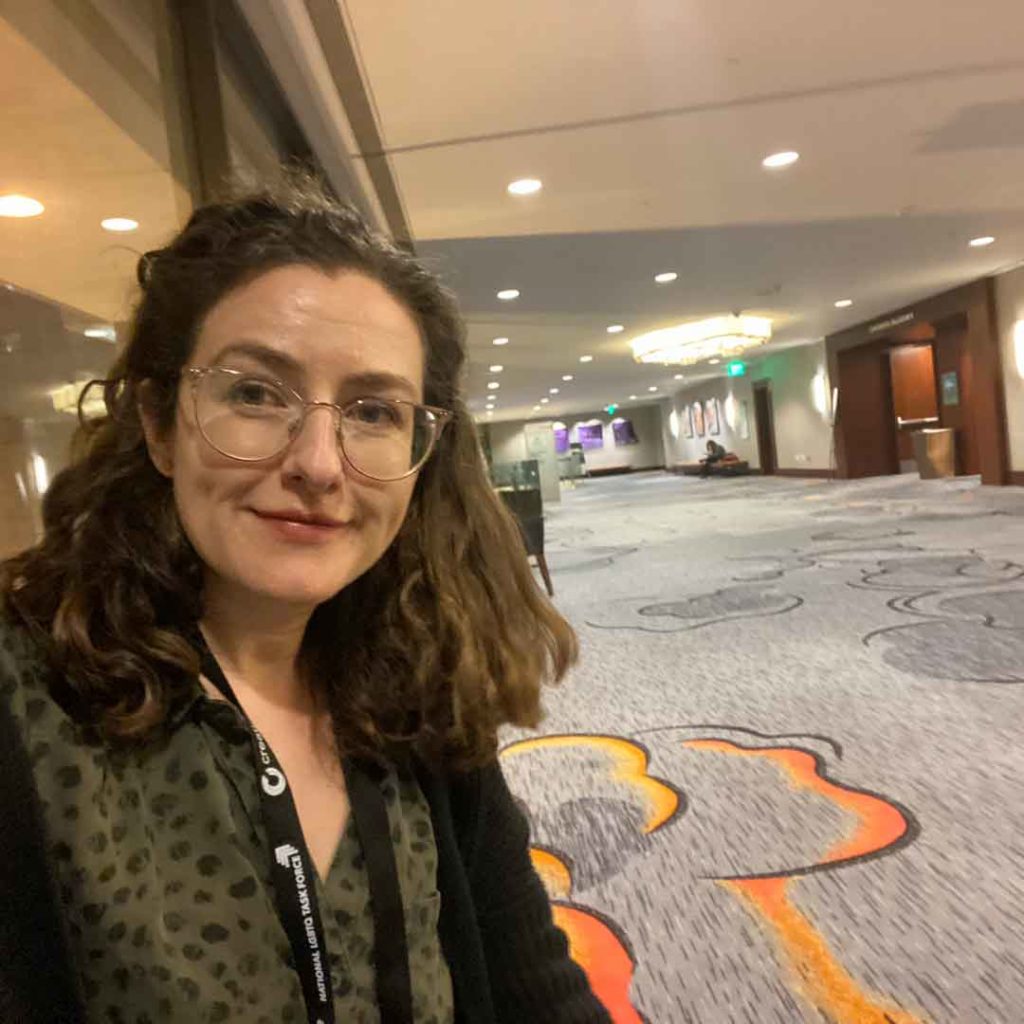 BeBe, Emily and other members of the filmmaking team are open to and interested in speaking & panel opportunities. We've spoken about our experiences with impact, technology/remote production, crowdfunding, distribution, equity/inclusion and more as it relates to BEING BEBE. Feel free to inquire below.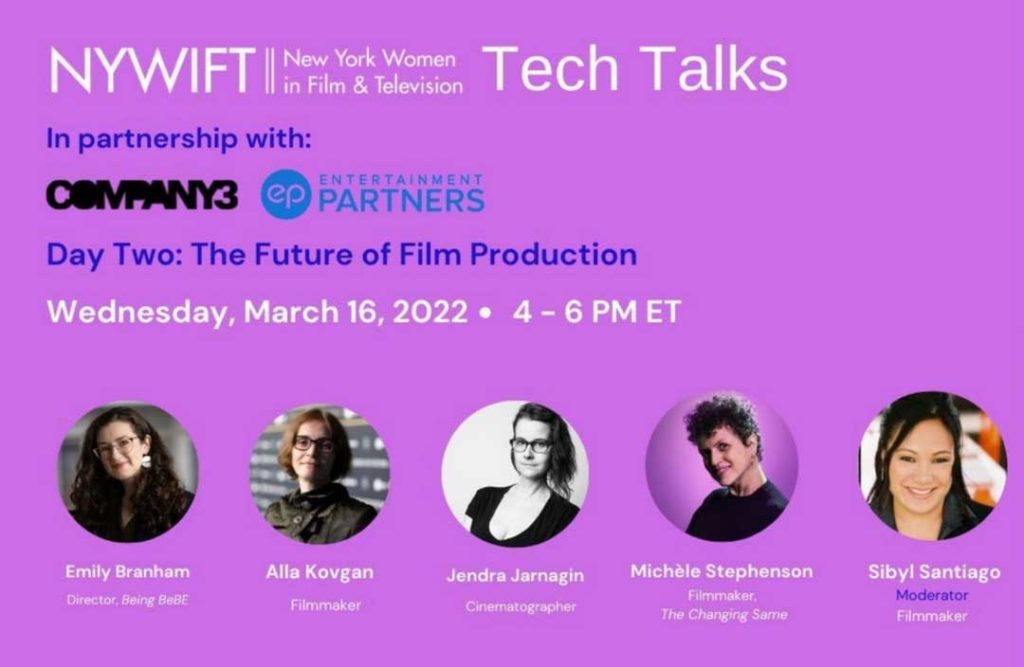 OutRight Action International and Rainbow Railroad joined us as community presentation partners for BEING BEBE's US broadcast premiere on FUSE.
FUSE, like us, is committed to partnering with social justice and community organizations to help ignite multi-platform conversations. Both Rainbow Railroad and OutRight Action International contributed pertinent "factoids" about that status of LGBTQ+ human rights worldwide that were shared alongside promotion of the film, and interspersed throughout the broadcast premiere.
Fuse's MISSION is to provide entertaining content that empowers young multicultural audiences, and BEING BEBE is one of just a few featured films on the FUSE DOCS slate: "a Peabody, Emmy and NAMIC award-winning documentary franchise that spotlights young, idealistic and diverse people who are celebrating their cultural heritage and identity, confronting issues, and overcoming prejudice."
COMMUNITY IMPACT SCREENINGS
NON-PROFITS & COMMUNITY GROUPS
Unlike watching a film alone, hosting an in-person or virtual screening event is a powerful way to build & strengthen your community.
Holding space for dialogue with the filmmakers or Marshall (aka BeBe) present, is an opportunity to create a unique, uplifting and memorable experience – and generous offering – for your organization's members.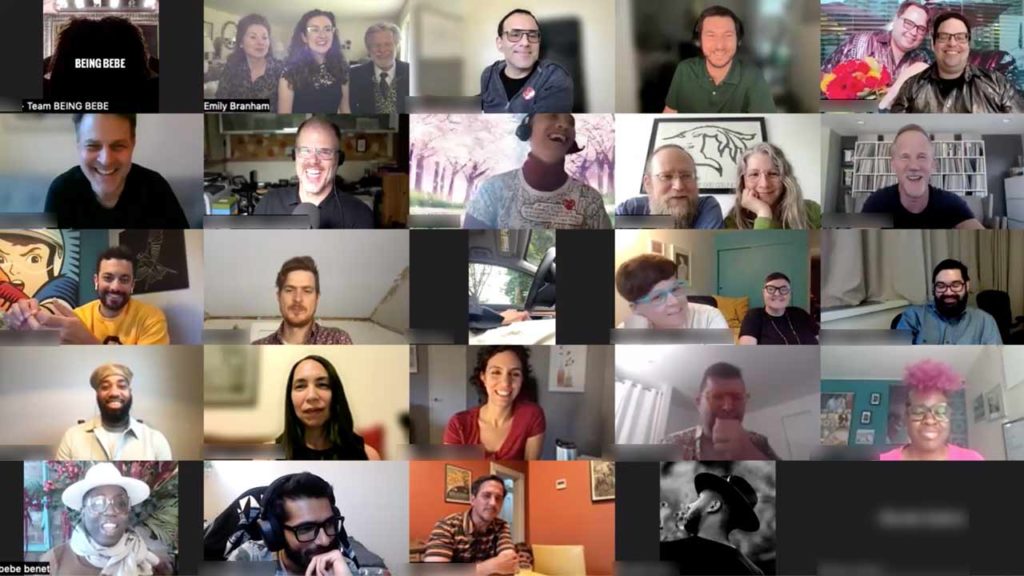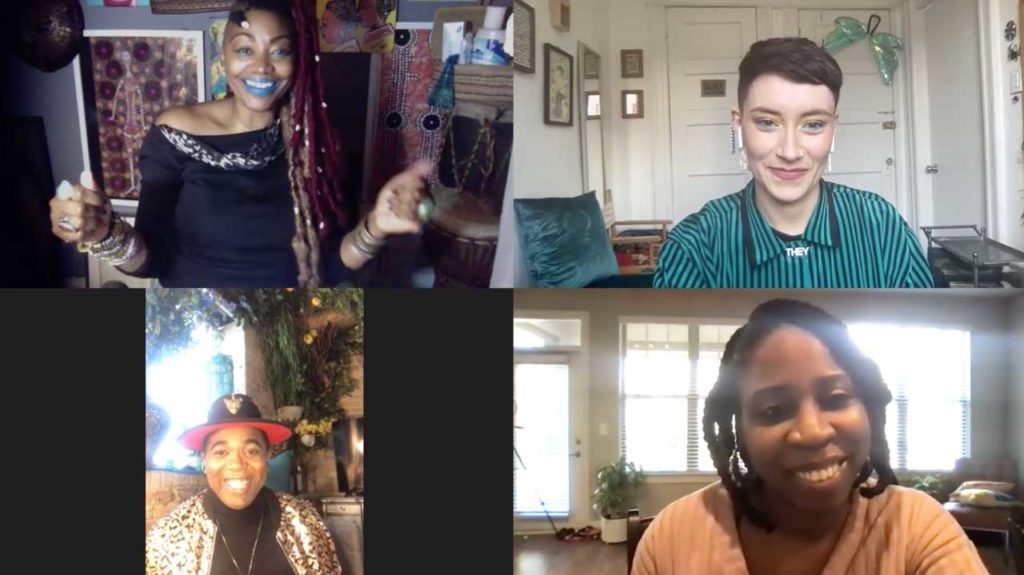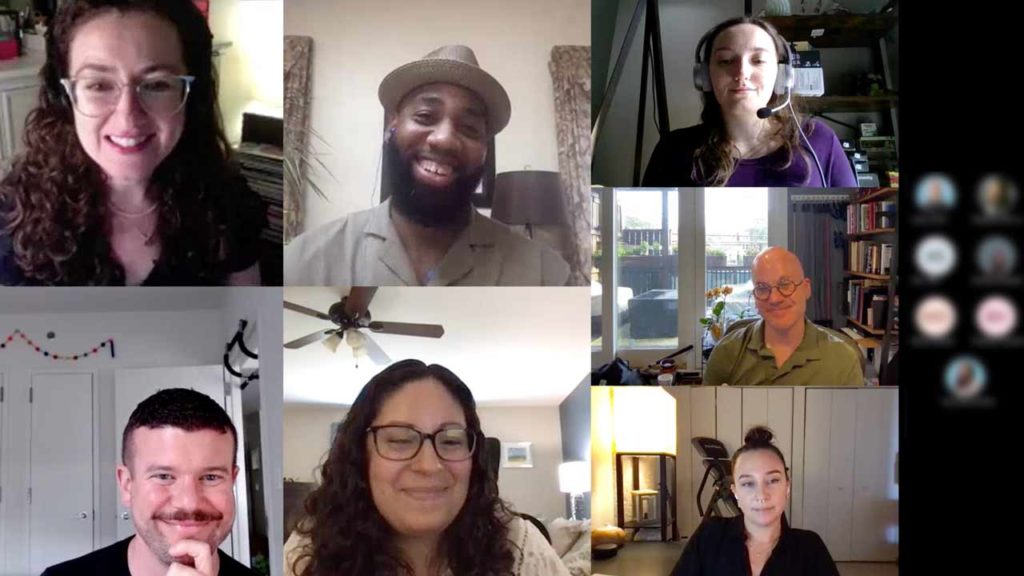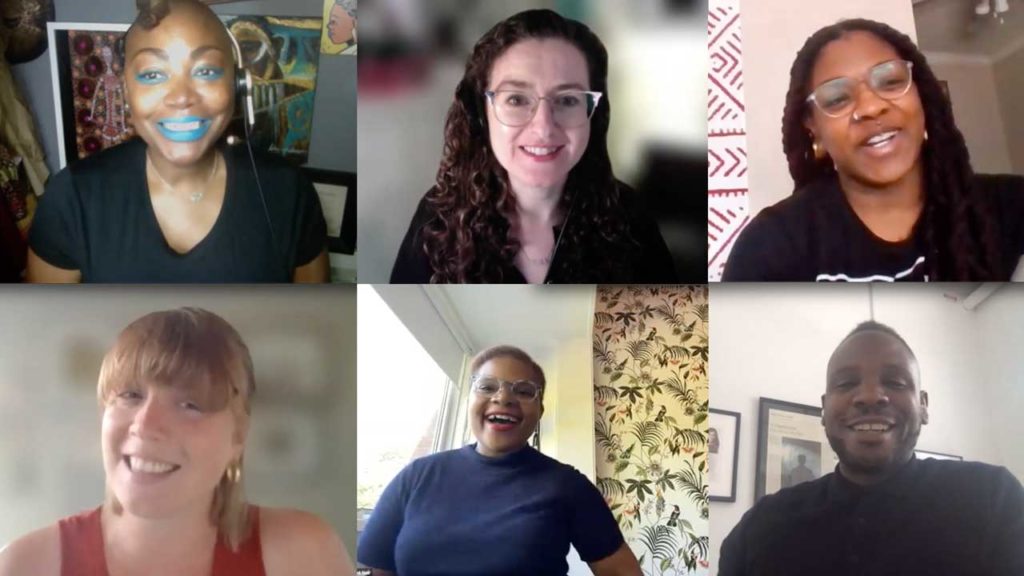 BEING BEBE IS A FILM THAT:
• Challenges stereotypes & prejudice
• Represents, destigmatizes & empowers diverse gender expression
• Inspires persistence, self-acceptance & empowerment
• Celebrates the value & power of art
• Models family acceptance & love
"This has been an absolute joy, I cannot wait to share this film further - thank you all so much for this amazing conversation <3"
WORKPLACE Experiences:
EMPLOYEE RESOURCE GROUP (ERG) +
diversity equity & inclusion (DEI) events
"The screening and Q&A session proved to be an extremely valuable experience for my colleagues and me. Our rich discussion with Emily Branham and Diego Wyatt—and the film itself—was insightful, thought-provoking and informative. We really enjoyed the opportunity to explore deeper into the life and journey of BeBe."
"The Show and Tell Link made watching and sharing the screening experience with our employees quick and easy. Emily was great about answering questions and working with us to get this event off the ground. We were so happy to be able to provide this screening and Q&A for our company's Pride event. We got such positive feedback from everyone who participated."