NOW AVAILABLE on
iTUNES/appletv & prime video!
If you didn't catch us on our festival tour, NOW IS THE CHANCE to watch BEING BEBE in the comfort of your own home!  CLICK HERE TO RENT OR PURCHASE TODAY. Give us a 5-star review while you're at it.  😉
You only get one chance to see a film for the first time, so we encourage you to make a special night of it.  Pop some popcorn, grab your coziest blanket & a tasty beverage, and ENJOY!
PRO TIP:  If you buy it on iTunes/AppleTV or Prime Video, you can watch it as many times as you want, whenever you want, with NO COMMERCIALS.  Just saying.
(USA 🇺🇸 & Canada 🇨🇦)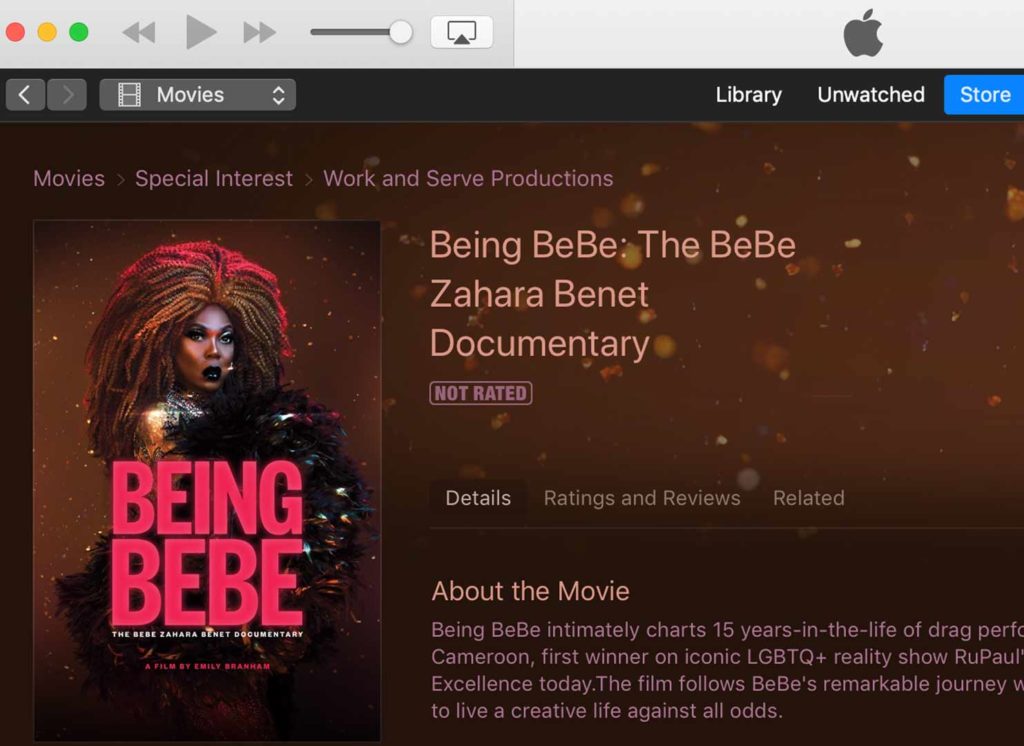 Now available to watch on Broadcast/Cable TV:
on Fuse (USA
), and OUTtv (Canada
 & South Africa
)!
Coming soon to SVT (Sweden
) and DR (Denmark 🇩🇰)!
Check your local listings for exact dates & times.
If you're flying United, check out the in-flight entertainment and give us a watch! Tag us on social media when you do:  @beingbebemovie 😉
MORE RELEASE ANNOUNCEMENTS COMING SOON!