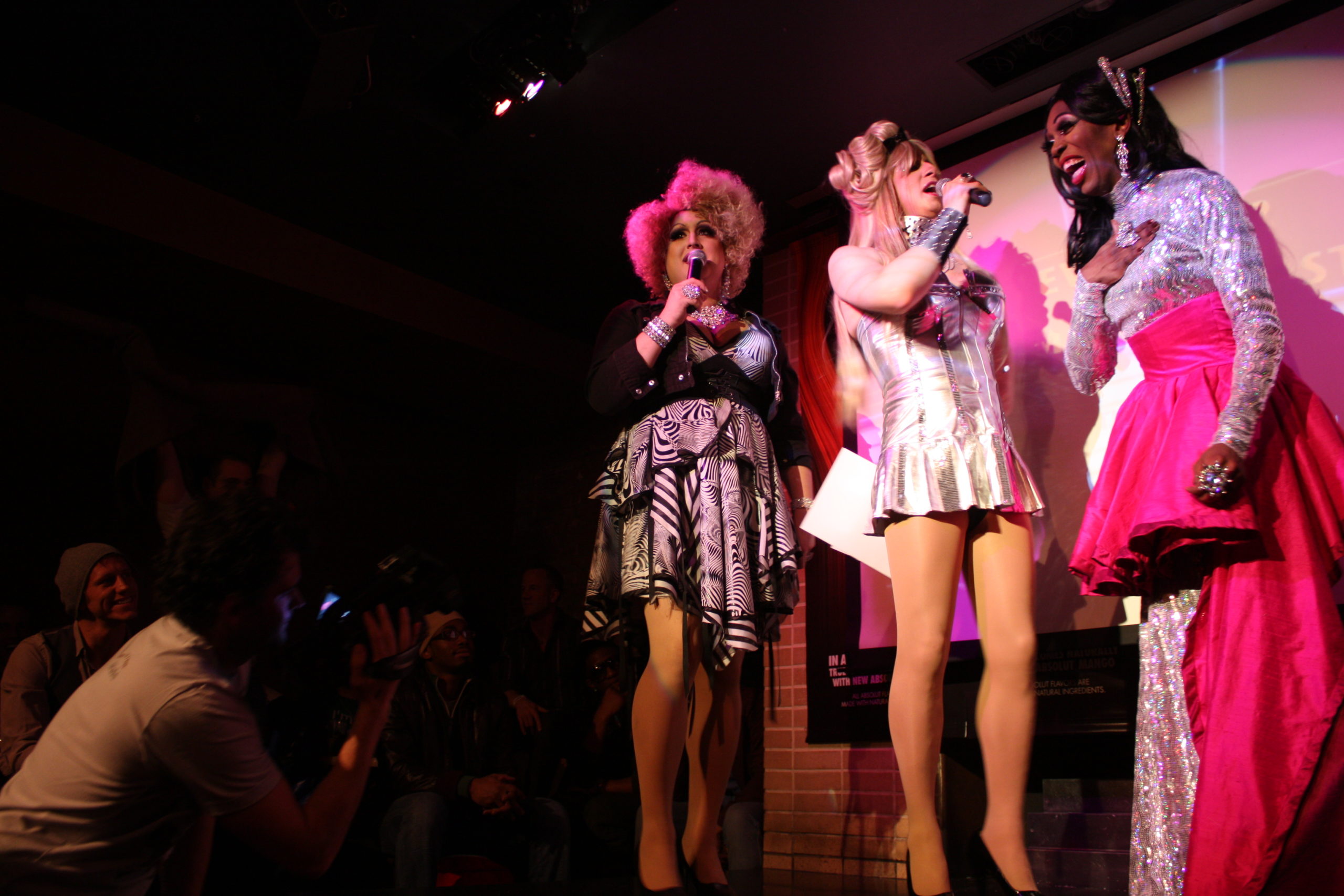 BeBe wins RuPaul's Drag Race!
After watching RuPaul's Drag Race online every Monday since the premiere in February, I was convinced that my dear friend and documentary subject BeBe Zahara Benet should win the title of "The Next Drag Superstar of the World." But I didn't think she would. Why? Not because I might have some sort of bias – BeBe's superiority as a contestant was practically quantifiable, in my humble (and totally un-biased!) opinion. But honestly, she had done such an amazing job keeping mum that many of her friends and colleagues were convinced that she didn't win. In fact, she full-on lied to me when I pressed her in confidence about the outcome of the show after she returned from the taping in LA. "Between you and me, I didn't win. But I'm very happy with how it all went." Serves me right for trying to get it out of her! She signed a contract, for Pete's sake.
It was only when I learned that Nina Flowers would not be attending the finale party in NYC with the other two finalists, BeBe and Rebecca Glasscock, that I began to get suspicious. Nina was my second favorite on the show, and I thought that maybe Ru would want to crown someone with an edgy style completely different from her own. But if Nina wasn't going to be there, how could she receive the giant check? That's not much of a photo-op.
Exactly. Our queen reigns supreme. Couldn't be prouder. It was a glorious night. The energy at Therapy was indescribable. A great finale to a really well-done reality television show. Much respect to World of Wonder, RuPaul, and Logo for pulling off a series that simultaneously: A) cleverly poked fun at our other favorite guilty-pleasure reality shows, B) did justice to the hard work and craftsmanship that professional drag performers put into their art form, and C) made us laugh, cry, and want to know more about each unique performer in the cast.
In the words of RuPaul, "I pass the reins on to you my dear. It is your job to be the next drag superstar."