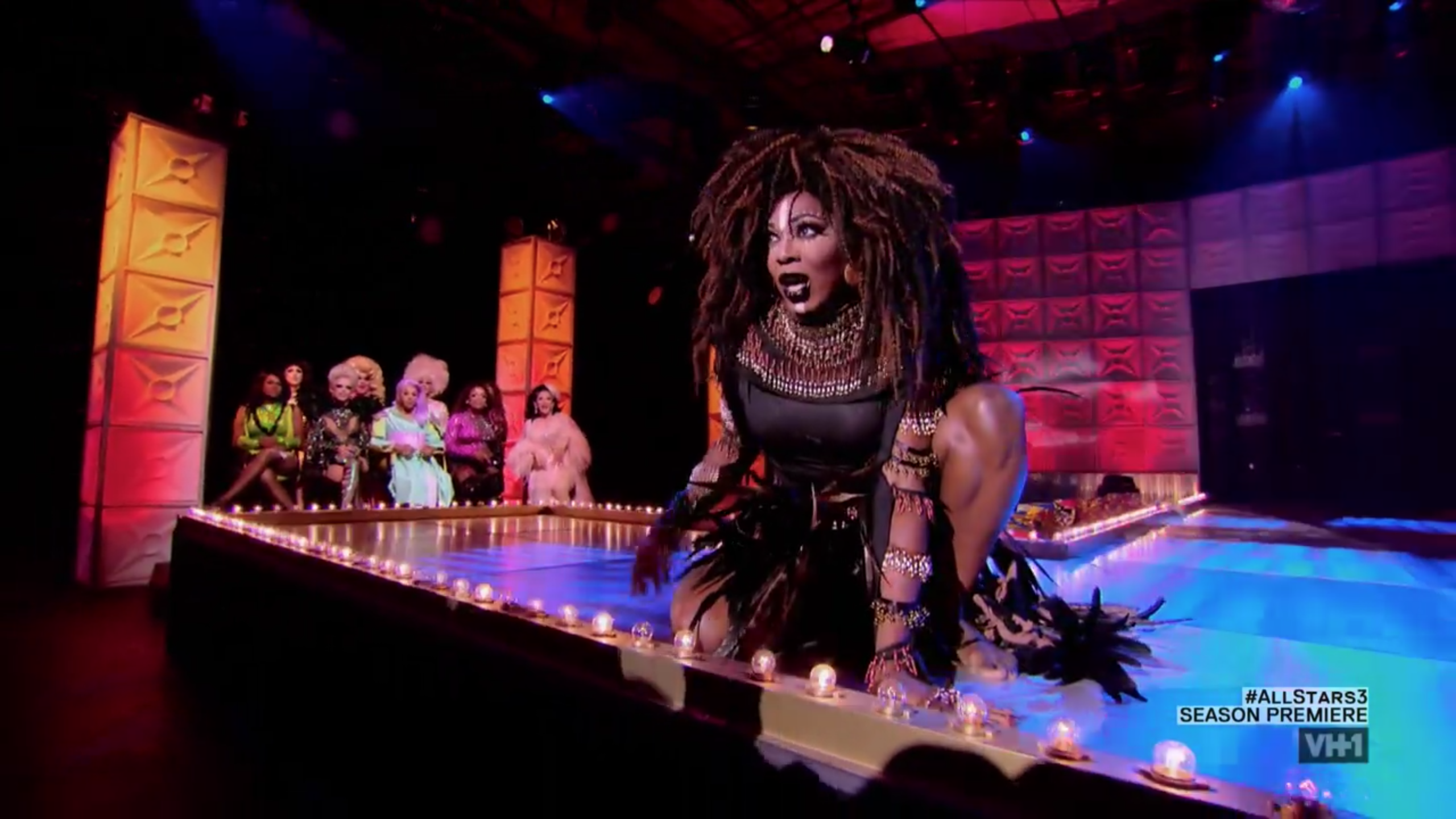 All Stars 3!
On the season premiere of RuPaul's Drag Race: All Stars (Season 3), our very own BeBe Zahara Benet was "RuVealed" to be the top secret "10th queen" – a mystery that's drawn a whole lot of speculation and debate among RPDR fans since August.
This gives a whole new generation of fervent Drag Race fans the chance to get to know and love BeBe like we do. BeBe was the very first winner of RuPaul's Drag Race back in 2009 (Season 10 will air this spring), and since then, Drag Race has become an Emmy-award winning pop culture phenomenon.
All Stars is a super popular spinoff of Drag Race that brings back contestants who previously competed on the show – and they've never brought back a previously crowned queen – until now.