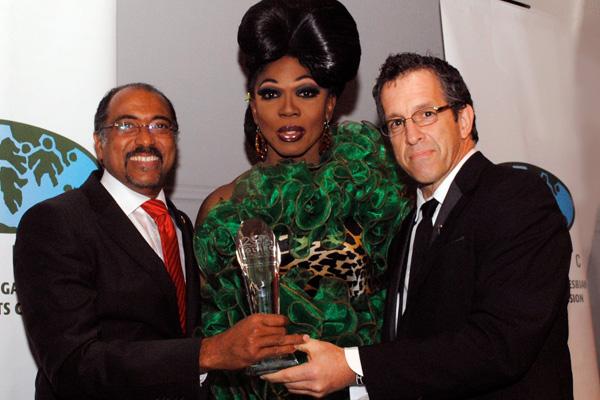 IGLHRC's Celebration of Courage
BeBe hosted the International Gay and Lesbian Human Rights Commission's Celebration of Courage event and awards ceremonies last week in New York City and San Francisco.
IGLHRC is an organization dedicated to human rights advocacy on behalf of people who experience discrimination or abuse on the basis of their actual or perceived sexual orientation, gender identity or expression. Some of IGLHRC's earliest work involved building a movement toward the decriminalization of homosexual activity in BeBe's home country of Cameroon. BeBe felt extremely honored to be involved in the week's festivities, and we were delighted to document them.