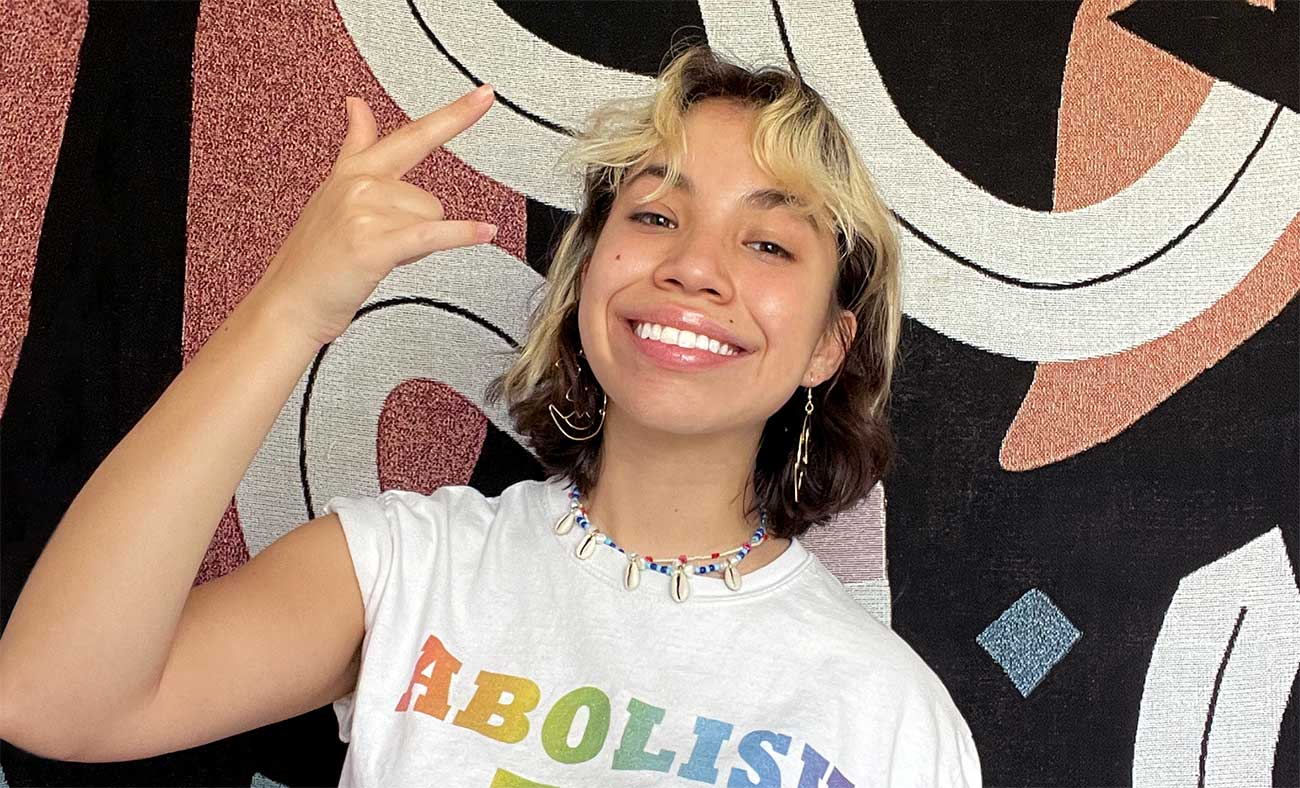 Vero Gómez | Titles Designer
Vero Gómez is a Motion Designer and Abolitionist from CDMX by way of Toronto now residing in Brooklyn. As a Queer immigrant woman of colour, she has long been an adamant advocate of intersectional social initiatives and is continously learning and pushing for new ways to dismantle and restructure the systems around her, including within her workplace, the industry at large, and at a local community level.
Vero has been the Design Director for La Liga – a Latinx run magazine that centers diverse identities and gives a platform to Latinx creatives worldwide. She enjoys shifting pixels around a screen and has always aimed to represent the misrepresented by bringing her voice and that of others to the table. Vero has been a MOME Love Officer and an integral branding team member for CoMotion 2017 and 2018. Her diverse work, including "Accents", "Revolution" and "¿Qué es ser Mexicano?" have earned her numerous awards, including Best in Show CoMotion 2018, Adobe Awards Finalist and Honorable Mention, The Rookies People's Choice Award, and Motionographer Finalist. Vero has been featured in i-D Magazine, Remezcla, Dazed and Panimation. Her clients include Apple, Spotify, Google, The New Yorker, IBM, Facebook and the NBA. After working at Gunner and graduating summa cum laude with a BFA from the Savannah College of Art and Design, Vero enjoys riding public transit, supporting street vendors, and swimming in mountain waterfalls. She currently works as a Designer/Animator at BUCK NY.